Countering Pharaoh's Production-Consumption Society Today – Digital Edition
$39.95
Purchase includes the digital program along with access to the downloadable/printable discussion questions. You will find a "Downloadable Discussion Questions" tab on this page.
IMPORTANT NOTE: This is a Digital Edition. When payment for your order has been received, you will be sent an email from info@livingthequestions.com with the subject heading "Your Living the Questions order has been received!" The message will contain your order details and a link to the digital (mp4) files. If you do not receive the email, please check your email spam folder. If the message is not there, please contact us at info@livingthequestions.com so that we may resend the information to you.
A study for Progressive Christians. Ideal for Advent and Lent, flexible in format, Countering Pharaoh can be conducted over four or five sessions. The program includes over an hour of  digital video and downloadable/printable discussion questions.
Description
---
"It is a journey from slavery to covenant that we keep making over and over again… [because] Pharaoh has immense power always to draw us back into slavery." – Walter Brueggemann
Session One: The Way Out
Session Two: The Decalogue
Session Three: Countering Caesar
Session Four: An Act of Imagination
Session Five: On Not Doing God Any Favors
WARNING: THIS PROGRAM MAY BE HAZARDOUS TO YOUR CHURCH, SOCIETY AND THE AMERICAN WAY OF LIFE, AND COULD POTENTIALLY HELP RESTORE THE MEANING OF COVENANT.
This program is not closed captioned.
---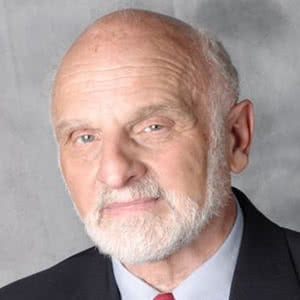 Featuring Walter Brueggemann
Walter Brueggemann is an Old Testament scholar and retired professor from Columbia Theological Seminary. Also a United Church of Christ minister, Brueggemann has authored hundreds of articles, several biblical commentaries and more than 50 books, including The Prophetic Imagination, Genesis: A Bible Commentary for Teaching and Preaching, Finally Comes the Poet, Theology of the Old Testament, and Interrupting Silence: God's Command to Speak Out.
Themes
---
Your group may begin each session by choosing from the following "warm-up" questions addressed by Prof. Brueggemann:
How can liberals and conservatives engage each other?
Can you be a born again Christian and a progressive Christian at the same time?
What is the significance of baptism?
What is the meaning of "neighborhood"?
What's the Alternative Script?
What does coffee have to do with it?
How are we to understand the role violence plays in the Scriptures?
What happened to the Ark of the Covenant?
What can we learn from Ezra and Nehemiah today?
How would you characterize the message of the prophets?
How do we recover the biblical practice of acknowledging loss?