Living the Questions
Purchase of LtQ Curriculum Edition includes a one-year renewable license to use the downloadable/printable leader and participant guides.
LtQ is an open-minded alternative to studies that attempt to give participants all the answers and instead strives to create an environment where participants can interact with one another in exploring what's next for Christianity. Featuring over a dozen acclaimed scholars, theologians and other experts, LtQ consists of 12 sessions on two DVDs.
Description
---
The original Living the Questions series is no longer available for purchase. But as a registered subscriber, you can purchase additional copies of the LtQ DVD set for use at the same site as your original purchase at a reduced rate ($49.95 plus shipping and handling). If your subscription has expired, please renew your subscription and you will then have the option to purchase additional DVD sets. Thank you.
Purchase of LtQ includes a one-year license to the downloadable written materials.  At the end of the first year, the license to use the written materials can be renewed annually for $50.00. Please see policy page for additional information.
Contributors
---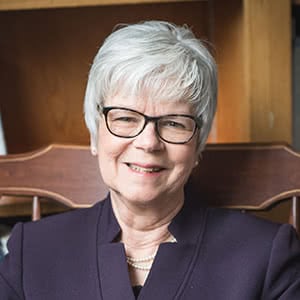 Nancy Ammerman
Professor of Sociology of Religion at Boston University School of Theology and author of Congregation and Community and Sacred Stories, Spiritual Tribes: Finding Religion in Everyday Life. (Photo by Jackie Ricciardi for Boston University Photography)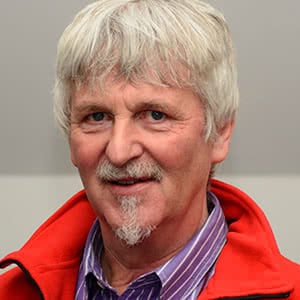 John Bell
Born in Kilmarnock, Scotland. He matriculated in both Arts and Theology at Glasgow University where he was elected President of the Students' Representative Council and Lord Rector of the University. Ordained by the Presbytery of Glasgow in 1978, his first appointments were in youth work. Since 1987 he has been employed by the Iona Community as a resource worker in the areas of spirituality, liturgy and social justice. With his colleagues in the Wild Goose Resource Group he has published over thirty volumes of hymns, anthems and liturgical material. He lectures and teaches across the globe and is the recipient of a number of honorary awards including two fellowships and a doctorate.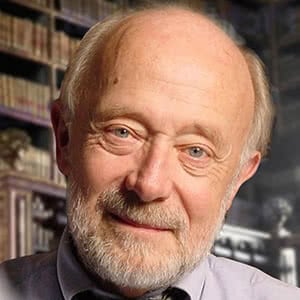 Marcus Borg
(1942–2015) was among the most widely known and influential voices in progressive Christianity. He was the Hundere Distinguished Professor of Religion and Culture at Oregon State University and canon theologian at Trinity Episcopal Cathedral in Portland. His books have sold over a million copies, including the bestselling Meeting Jesus Again for the First Time, Reading the Bible Again for the First Time, Jesus, The Heart of Christianity, Evolution of the Word, Speaking Christian, and Convictions. His work has been translated into eleven languages. The Marcus J. Borg Foundation marcusjborg.org is a repository of his work and the continuing conversation he so deeply engaged.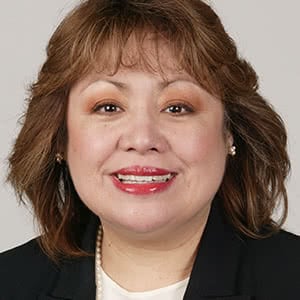 Minerva Carcaño
Having served as an organizer of various cooperative ministries and a pastor in churches from Texas to California, Bishop Carcaño is the first Hispanic woman to be elected to the Episcopacy in the United Methodist Church. Former Director of the Mexican-American Program of Hispanic Studies at Perkins School of Theology at Southern Methodist University, she is currently serving as the Bishop of the Desert Southwest Conference.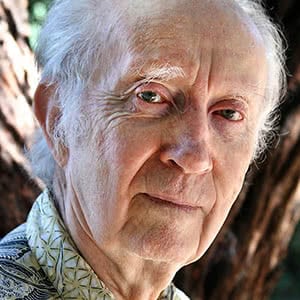 John Cobb
Emeritus Professor at the Claremont School of Theology and Graduate School and Founding Co-Director of the Center for Process Theology. Recipient of the Grawemeyer Award of Ideas Improving World Order, his many writings include Christ in a Pluralistic Age, God and the World, For the Common Good, Reclaiming the Church, and Jesus' Abba: The God Who Has Not Failed.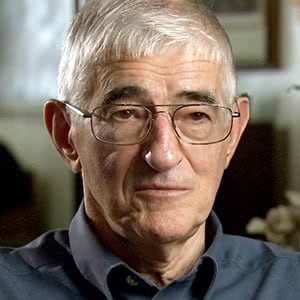 John Dominic Crossan
Professor Emeritus of Biblical Studies at De Paul University, John Dominic Crossan is generally acknowledged to be the premier historical Jesus scholar in the world. He has written thirty books including Jesus: A Revolutionary Biography, Who Killed Jesus? and The Birth of Christianity. A Roman Catholic monk for nineteen years and a priest for twelve years, Crossan is a former co-chair of The Jesus Seminar and a past-president of the Society of Biblical Literature.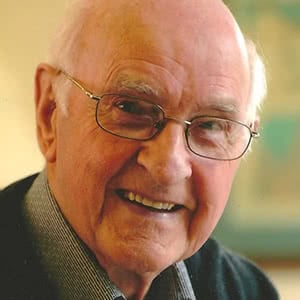 Lloyd Geering
holds Honours degrees in Mathematics and Old Testament Language and Literature. Ordained as a Presbyterian minister, he served in Kurow, Dunedin and Wellington. He held Chairs of Old Testament Studies at theological colleges in Brisbane and Dunedin before being appointed as the foundation Professor of Religious Studies at Victoria University of Wellington. From this he retired in 1984. His major publications include God in the New World, Resurrection – a Symbol of Hope, Faith's New Age, In the World Today, Tomorrow's God, The World to Come, Christianity without God, Wrestling with God, Coming back to Earth, Such is Life!, From the Big Bang to God, Reimagining God, On Me Bike, Portholes to the Past, and Witness to Change.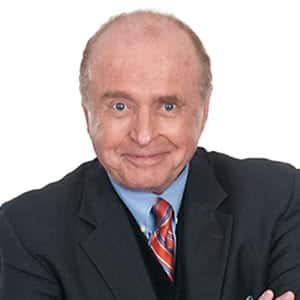 Pat McMahon
An award winning talk-show host, editorial commentator, and host of the "The McMahon Group" and "The God Show" both on KTAR radio (Phoenix, AZ). Pat's professional and personal contributions have been recognized with seven Emmys, major national and international radio awards, numerous civic, educational, religious and humanitarian awards. He is a recipient of an Honorary Doctorate from Ottawa University, the Arizona Broadcasters Lifetime Achievement Award, and is the only two-time Hall of Fame recipient of the Arizona Broadcasters Association.

Culver "Bill" Nelson
Founding Pastor Emeritus of the Church of the Beatitudes in Phoenix (which grew into the largest church in the United Church of Christ under his leadership). A founding member of The Jesus Seminar, he serves as the editor of the Westar Institute's magazine, "The Fourth R", and is a much sought-after lecturer and speaker.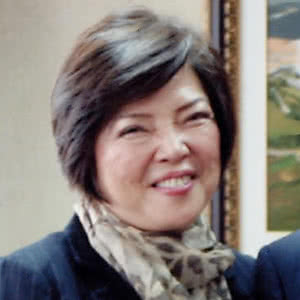 Siyoung Park
Dr. Siyoung Park is one of the core faculty members of the Center for Korean Studies at Western Illinois University and Professor of Geography. Recipient of Fulbright, National Endowment for the Humanities, National Science Foundation and numerous other grants and awards, Dr. Park's teaching and research focus on Human and Historical Geography.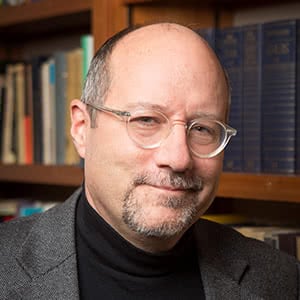 Stephen Patterson
A professor focusing on Christian origins at Willamette University, he is the author several books, including The Forgotten Creed: Christianity's Original Struggle Against Bigotry, Slavery, and Sexism, The Lost Way, and The God of Jesus. He is currently at work on a commentary on the Gospel of Thomas.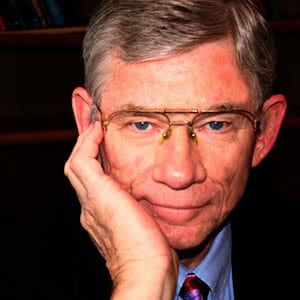 Tex Sample
Former Academic Dean and Emeritus Professor of Church and Society at the Saint Paul School of Theology, Sample is a freelance lecturer, workshop leader, consultant. His books include Ministry in an Oral Culture: Living with Will Rogers, Uncle Remus, and Minnie Pearl, and co-editor of The Loyal Opposition: Struggling with the Church on Homosexuality. He is currently the coordinator of the Network for the Study of U.S. Lifestyles.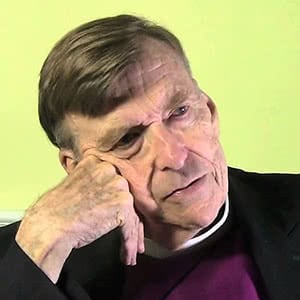 John Shelby Spong
The retired Bishop of Newark, New Jersey, Spong is a columnist and author of over twenty-five books including Rescuing the Bible from Fundamentalism and Why Christianity Must Change or Die. His books have sold more than 2,000,000 copies and have been translated into every major language of the world. Lecturer at Harvard, Humanist of the Year, and a guest on numerous national television broadcasts including The Today Show, Politically Incorrect with Bill Maher, and Larry King Live, Bishop Spong lectures around the world.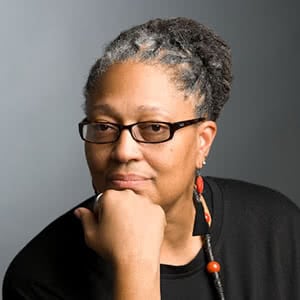 Emilie Townes
Andrew W. Mellon Professor of African American Religion and Theology at Yale Divinity in New Haven, CT. Focusing on Christian ethics, womanist ethics, critical social theory, cultural theory and studies, as well as on postmodernism and social postmodernism, she is the author of such books as Womanist Justice, Womanist Hope, and Breaking the Fine Rain of Death. Professor Townes is an ordained American Baptist clergywoman.
Themes
---
LtQ themes are:
An Invitation to Journey
Thinking Theologically
Creativity and Stories of Creation
Restoring Relationships
Evil and a God of Love: The Place of Suffering
A Kingdom Without Walls: Ruth & Jonah
Social Justice and The Prophets
Intimacy with God
Lives of Jesus
Compassion: the Heart of Jesus' Ministry
A Passion for Christ: Paul the Apostle
Out into the World: Challenges Facing Progressive Christianity
The Contribution of Wesleyan Theology (Bonus Session for United Methodists)
Testimonials
---
While LtQ does not provide pat answers to pressing questions about God and faith, it does more than just ask questions. In conversation with a wide variety of biblical scholars, theologians and other scholars in the field of religion, LtQ offers participants a broader context in which to formulate their own answers. It is a gift to all Christians desiring to explore progressive Christian faith and practice. Some of us have been waiting for decades for just such a resource!
– Rev. Eric Elnes, Ph.D., Co-Founder, CrossWalk America, Countryside Community Church (UCC), Omaha, NE
Living the Questions is the most extraordinary adult education material I have ever used. Life changing – personally and collectively! Thank you and may you never stop putting out such marvelous and deeply important products.
– Rev. John White, First Cong. UCC, Dudley, MA
We have had several students comment that they have waited 50 years for something like this since they had felt like heretics when they went to church. It has opened the eyes of many in our church. Thanks.
– William Hicks-Caskey, St. Marks UMC, Murfreesboro, TN
This is the most greatly appreciated video series I could have imagined someone could've created at this time. I've been teaching Borg and Spong for years – but to have this series with their colleagues as well dealing with the core topics – profound! and life-changing! I can imagine – you know the looks on people's faces after some of the stories and the tears that flow! I am so thankful to have the privilege of walking with people through the "classes" and witnessing how they very eagerly choose to go deeper in their faith and want others to experience it as well.
– Orange Congregational Church, Orange, CT