Sale!
Singing the Unsung – Digital Edition
Purchase includes the digital program along with access to the downloadable/printable discussion materials. You will find a "Downloadable Discussion Guide" tab on this page.
IMPORTANT NOTE: This is a Digital Edition. When payment for your order has been received, you will be sent an email from info@livingthequestions.com with the subject heading "Your Living the Questions order has been received!" The message will contain your order details and a link to the digital (mp4) files. If you do not receive the email, please check your email spam folder. If the message is not there, please contact us at info@livingthequestions.com so that we may resend the information to you.
Singing the Unsung is an engaging resource designed especially for music leaders, worship design teams, and pastors seeking the revitalization of worship for the 21st century. Featuring world-renowned musician and theologian John Bell, Singing the Unsung guides the participants' reflection on the theology of the Church's song and offers practical techniques on how we can sing and pray together with integrity.
Description
---
With footage from workshops and worship in both the U.S. and in Scotland, this engaging music worship resource include nine 30-minute digital video segments and introduces 30 songs from around the globe for congregational or choral use. Along with the downloadable discussion guide the sessions may be utilized as individual segments or multi-day to multi-week workshops or classes.
Contributor
---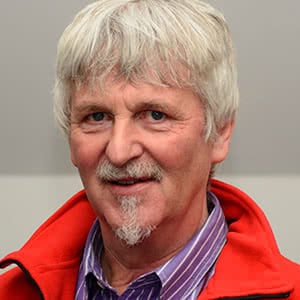 John Bell
Born in Kilmarnock, Scotland. He matriculated in both Arts and Theology at Glasgow University where he was elected President of the Students' Representative Council and Lord Rector of the University. Ordained by the Presbytery of Glasgow in 1978, his first appointments were in youth work. Since 1987 he has been employed by the Iona Community as a resource worker in the areas of spirituality, liturgy and social justice. With his colleagues in the Wild Goose Resource Group he has published over thirty volumes of hymns, anthems and liturgical material. He lectures and teaches across the globe and is the recipient of a number of honorary awards including two fellowships and a doctorate.
Themes
---
Why We Sing
What We Sing
Congregation as Choir
Improving Congregational Singing
The Thin Place that is Iona
Christian Music Around the World
Why We Worship
Becoming the Body of Christ
Living the Gospel
Downloadable Discussion Guide
To open the file, left-click the description and the file will automatically open. To save and then open the file, right-click the description and select "Save Link As".