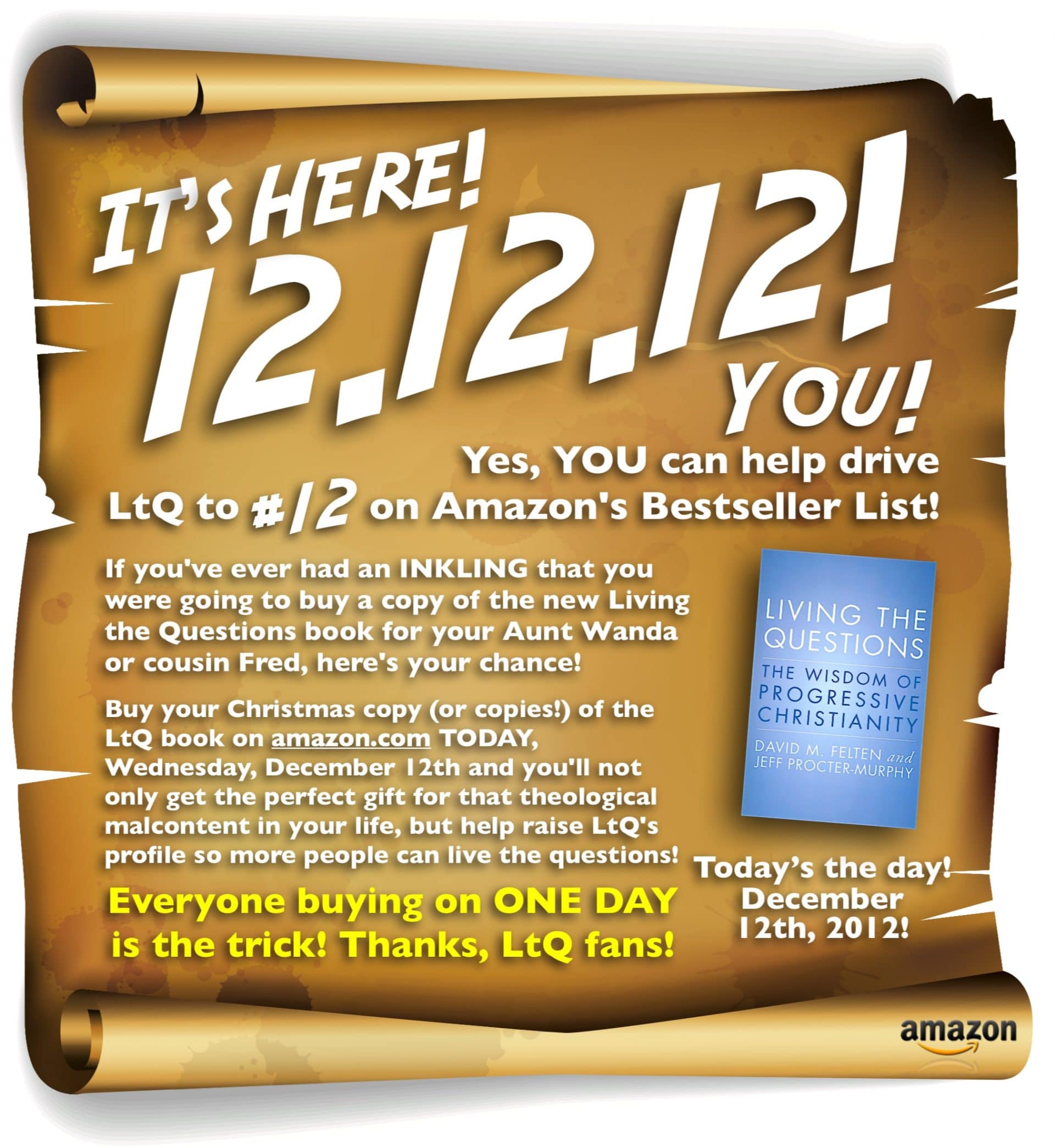 Are you a fan, groupie, or friend of LtQ? Then here's your chance to help spread the word about Living the Questions and Progressive Christianity!
David and Jeff's new book, "Living the Questions: The Wisdom of Progressive Christianity" is available wherever books are sold or downloaded – BUT, if we all band together and buy a copy on ONE DAY, there's a good chance that we'll make it into the "Bestseller" category!
So c'mon – you know you were going to buy a copy anyway. 
Be sure to go to Amazon.com and buy one (or twelve!) 
TODAY – December 12th 2012 (that's 12.12.12!).
Score the perfect Christmas gift for that hard-to-buy-for friend or relative! Buy a copy for the person you've been arguing theology with for years! 
Or just buy a copy!
Thank you in advance for helping David and Jeff out in this hair-brained scheme to conquer the heights of Bestsellerdom.
Thanks to ProgressiveChristianity.org, Blogger and Facebook friends, and all of you who've FWDed this message and helped spread the word — we appreciate your encouragement and support! Many thanks! 
Wednesday December 12th to order!