"Beyondering" Podcast goes "out of bounds" with LtQ co-creator, David Felten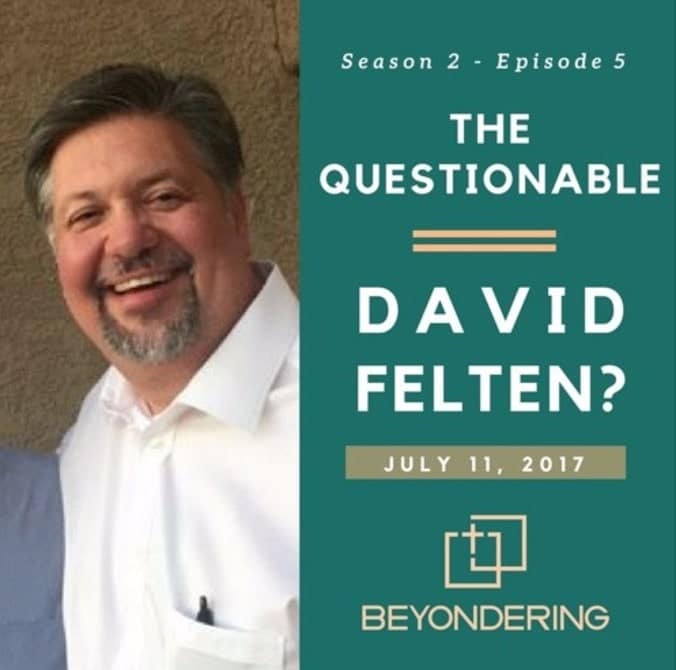 Living the Questions co-creator Rev. David Felten joins Australian pastors Matt Cutler and Lucas Taylor in their "Beyondering" podcast, where they seek to ask the taboo questions and unearth new ways of seeing and embodying the Christian story. For Matt and Lucas, it's all about "beyondering" to a faith out of bounds.
Recorded in front of a live audience at the Common Dreams conference in Brisbane, Queensland, in September of 2016, the podcast is just under an hour long.
Then be sure to leave a comment on the SOUNDCLOUD page and follow the Beyondering podcast.  Don't miss Lucas and Matt in conversation with their other guests including John Shelby Spong, John Dominic Crossan, Diana Butler Bass, Rob Bell, and Robin Meyers (among many others).
Jesus Doesn't Have Any Skin in the Game…

"There are values — of compassion and generosity and empathy and care for the downtrodden and an awareness of the creation that needs to be cared for. All of these things are values for me that I don't think are Christo-centric and that don't need Jesus in the mix — but, when Jesus is involved there are some good stories to tell. And so, whatever the church looks like (in 50 years), I would hope that it continues to acknowledge that Jesus has some good angles on these things, but that I don't think (and it's strange to even talk like this!) but I don't think that Jesus has any skin in the game as far as his being included in the furtherance of these values. If he were here today, I think he'd say, 'I could care less. I don't need to be in this. What's important is that you embrace the values that I embraced. It's not about believing a bunch of stuff about me, it's about doing what I asked you to do.'"

— Rev. David Felten (in response to the question: "What will the church look like in 50 years?")