Do The Parables Speak To Us?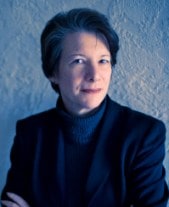 Does Scripture have relevance for the 21st Century? Are there lessons in the parables that speak to us about loving our enemies or even labor relations? Amy-Jill Levine says yes. What do you say?
Dr. Levine is University Professor of New Testament and Jewish Studies, E. Rhodes and Leona B. Carpenter Professor of New Testament Studies, and  Professor of Jewish Studies at Vanderbilt University Divinity School and College of Arts and Sciences.
Her Vanderbilt bio calls Dr. Levine "a self-described 'Yankee Jewish feminist who teaches in a predominantly Christian divinity school in the buckle of the Bible Belt.'"
"LtQ Clips" offer thought-provoking observations and comments on spirituality and religion from prominent authors, scholars, and thinkers. These excerpts from"Living the Questions" curriculum are designed to spark conversation in questioning the dominant pop theology of American Christianity.