It's a bestseller scheme!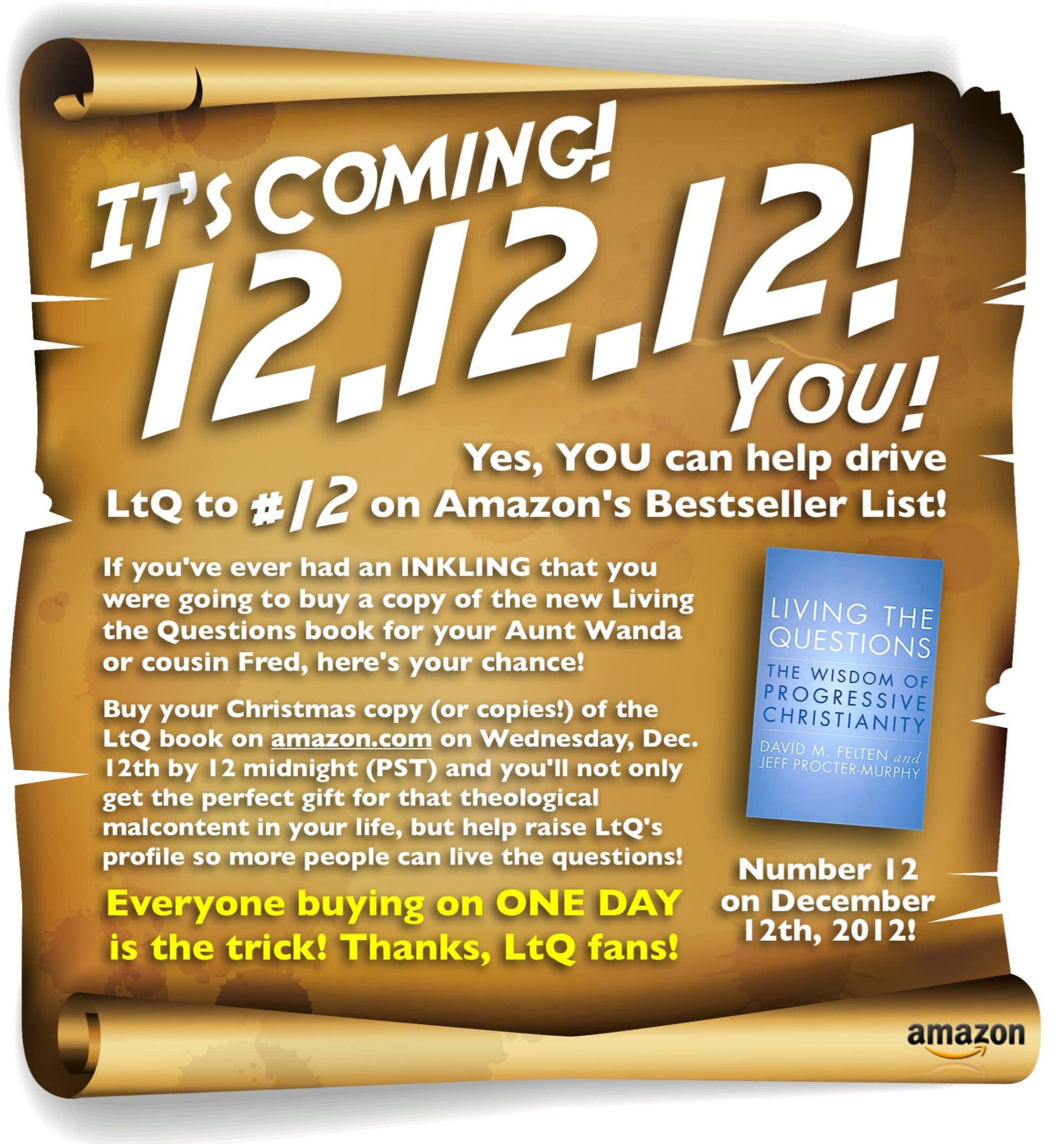 Are you a fan, groupie, or friend of LtQ? Then here's your chance to help spread the word about Living the Questions and Progressive Christianity! David and Jeff's new book, "Living the Questions: The Wisdom of Progressive Christianity" is available wherever books are sold or downloaded – BUT, if we all band together and buy a copy on ONE DAY, there's a good chance that we'll make it into the "Bestseller" category!
So c'mon – you know you were going to buy a copy anyway. Be sure to go to Amazon.com and buy one (or twelve!) on
December 12th 2012 (that's 12.12.12!).
 Score the perfect Christmas gift for that hard-to-buy-for friend or relative! Buy a copy for the person you've been arguing theology with for years!  Or just buy a copy!
HANG ON! DON'T ORDER TODAY – WAIT UNTIL 12/12 
Everyone ordering on ONE DAY is the key!
Thank you in advance for helping David and Jeff out in this hair-brained scheme to conquer the heights of Amazon Bestsellerdom.
–and we'd greatly appreciate your help spreading the word. Many thanks! 
Click HERE or on the graphic above on Wednesday December 12th to order! 
"Living the Questions is an excellent introduction to progressive theology."
— The Christian Century