Celebrating TEN YEARS of Living the Questions! 20% off!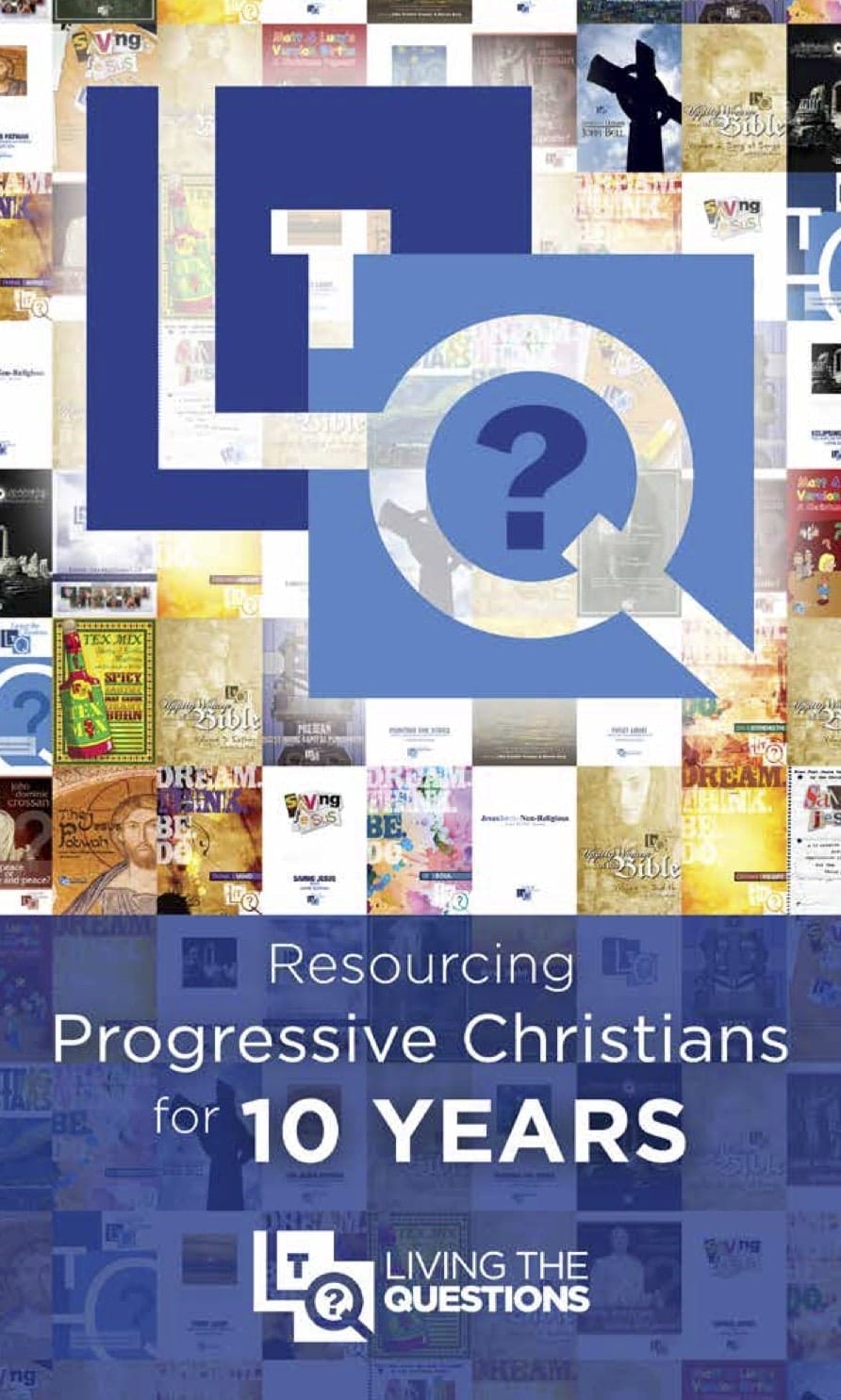 Ten years ago, the real world needs of two United Methodist pastors in Arizona led to the development of a DVD and web-based curriculum designed to help people wrestle with the relevance of Christianity in the 21st century.
Rev. David Felten and Rev. Jeff Procter-Murphy believed that, "at its core, Christianity has something good to offer the human race. At the same time, many have a sense that they are alone in being a "thinking" Christian and that "salvaging" Christianity is a hopeless task. What is needed is a safe environment where they have permission to ask the questions they've always wanted to ask but have been afraid to voice for fear of being thought a heretic."
The result was Living the Questions, a program designed to help people wrestle with basic spiritual and theological questions often avoided by the Church.
Now an entire catalog of DVD curriculum and resources, Living the Questions seems to have struck a nerve. Today, over 6,000 churches around the world use LtQ curriculum as a catalyst for asking important questions about where the church is going and the part each of us has in the process.
To celebrate the ten year anniversary of material that has been called both "inspiring" and "transformational," Living the Questions has released A NEW CATALOG FOR 2015. Distributed as an insert in a recent volume of The Christian Century, we offer it here as a pdf file for your perusal.
Also available for a limited time is a SPECIAL 20% DISCOUNT on any adult curriculum order. Just enter the discount code LtQB2 as you check out at www.livingthequestions.com
Thank you for your continued support and encouragement. We look forward to the next ten years of "Living the Questions" together!