It's what you've been asking for: LtQ the book!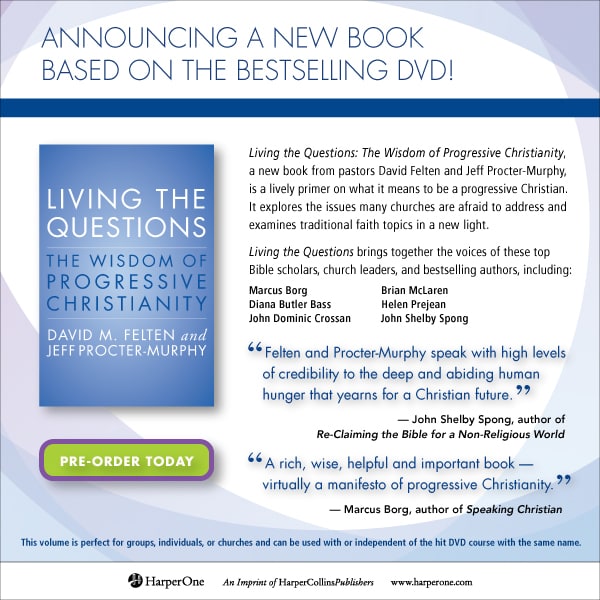 "A welcome book that is bold (without being contentious) and courageous (without needing to be triumphant), Felten and Procter-Murphy give voice to a faith that provides a profound alternative to the dominant ideology of 'American Christianity.' Attention should be paid!"
— Walter Brueggemann, professor emeritus, Columbia Theological Seminary 
Felten and Procter-Murphy aim to re-evaluate the organizing myths of Christianity in their new book, Living the Questions: The Wisdom of Progressive Christianity (HarperOne; August 2012; Paperback; $17.99). Calling on some of the most provocative and authoritative voices in Christian scholarship today—Marcus Borg, Diana Butler Bass, John Dominic Crossan, A.J. Levine, John Shelby Spong, Brian McLaren, and many others—Living the Questions presents a lively and stimulating primer on what it means to be a progressive Christian.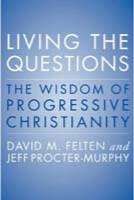 Based on the popular DVD series by the same name, Living the Questions covers twenty-one topics many churches are afraid to discuss—as well as reimagining traditional topics of the faith in an all-new light.
Rather than watch the church pass into the irrelevance of so many religions of the past, Felten and Procter-Murphy aim to fulfill people's longing for meaning by encouraging them to "live the questions" instead of "forcing the answers."