LtQ Keynote in Canada, Eh?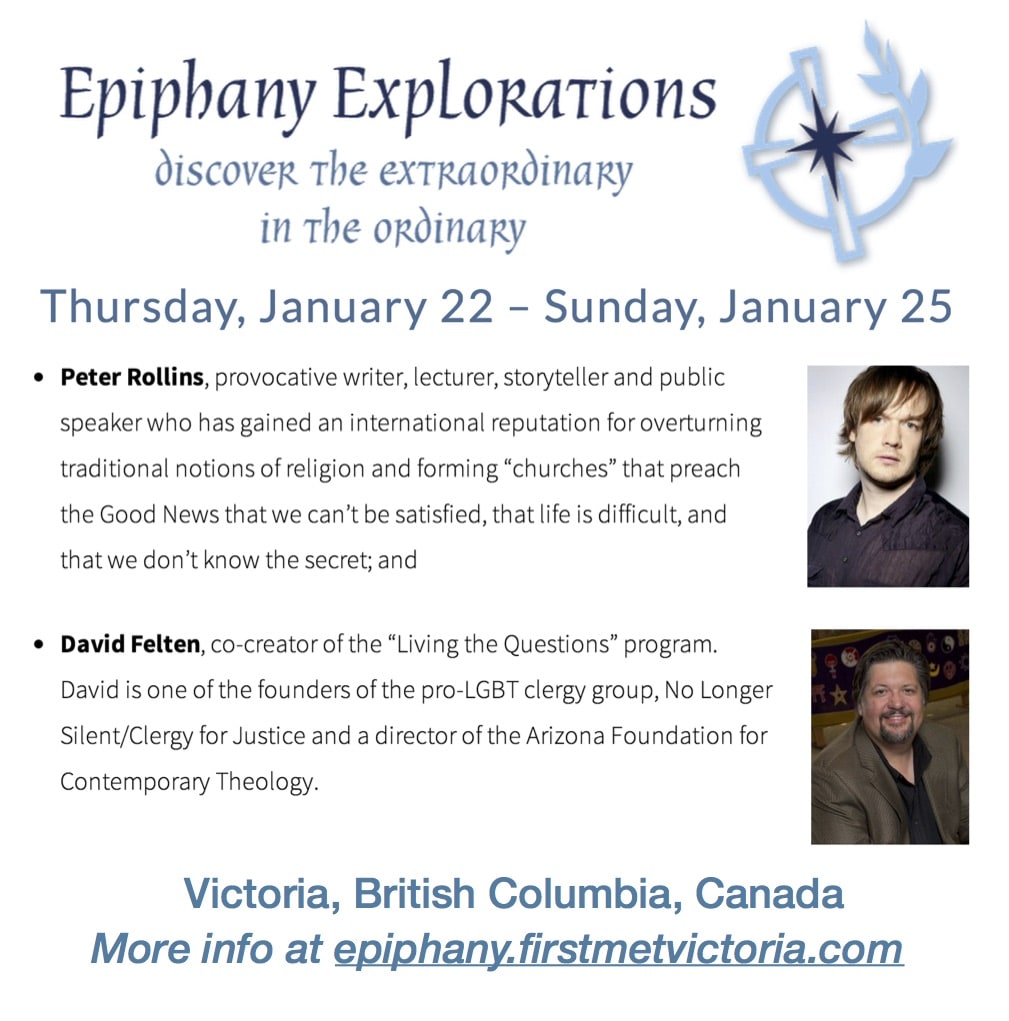 David Felten, author and co-creator of Living the Questions, joins author, storyteller, and professional firebrand Peter Rollins presenting keynote addresses at this year's Epiphany Explorations in Victoria, British Columbia.
Since 2003, First Metropolitan United Church has organized this eclectic mix of presentations, music, and visual arts. The conference includes stimulating and provocative presentations by prominent theologians, authors and writers from many Christian denominations, as well as speakers on social justice issues. Topics include church renewal, recent findings of theological scholarship, contemporary understandings of faith, as well as opportunities for spiritual nurture.
For more info on the Conference, CLICK HERE. For info on livestreaming the conference, CLICK HERE