Violence is our God. Hallowed be its name.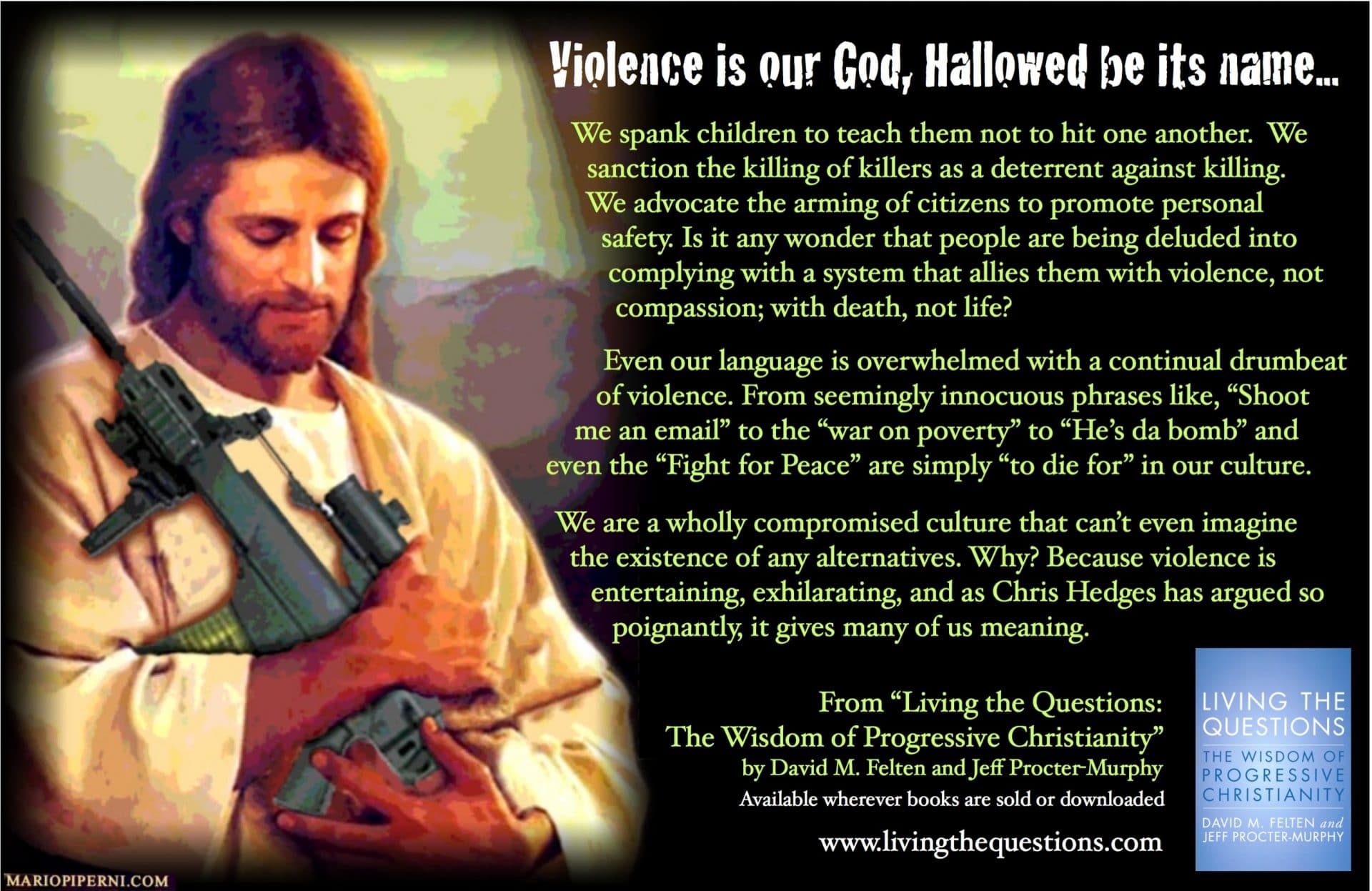 We spank children to teach them not to hit one another.  We sanction the killing of killers as a deterrent against killing. We advocate the arming of citizens to promote personal safety. Is it any wonder that people are being deluded into complying with a system that allies them with violence, not compassion; with death, not life?
Even our language is overwhelmed with a continual drumbeat of violence. From seemingly innocuous phrases like, "Shoot me an email" to the "war on poverty" to "He's da bomb" and even the "Fight for Peace" are simply "to die for" in our culture.
We are a wholly compromised culture that can't even imagine the existence of any alternatives. Why? Because violence is entertaining, exhilarating, and as Chris Hedges has argued so poignantly, it gives many of us meaning.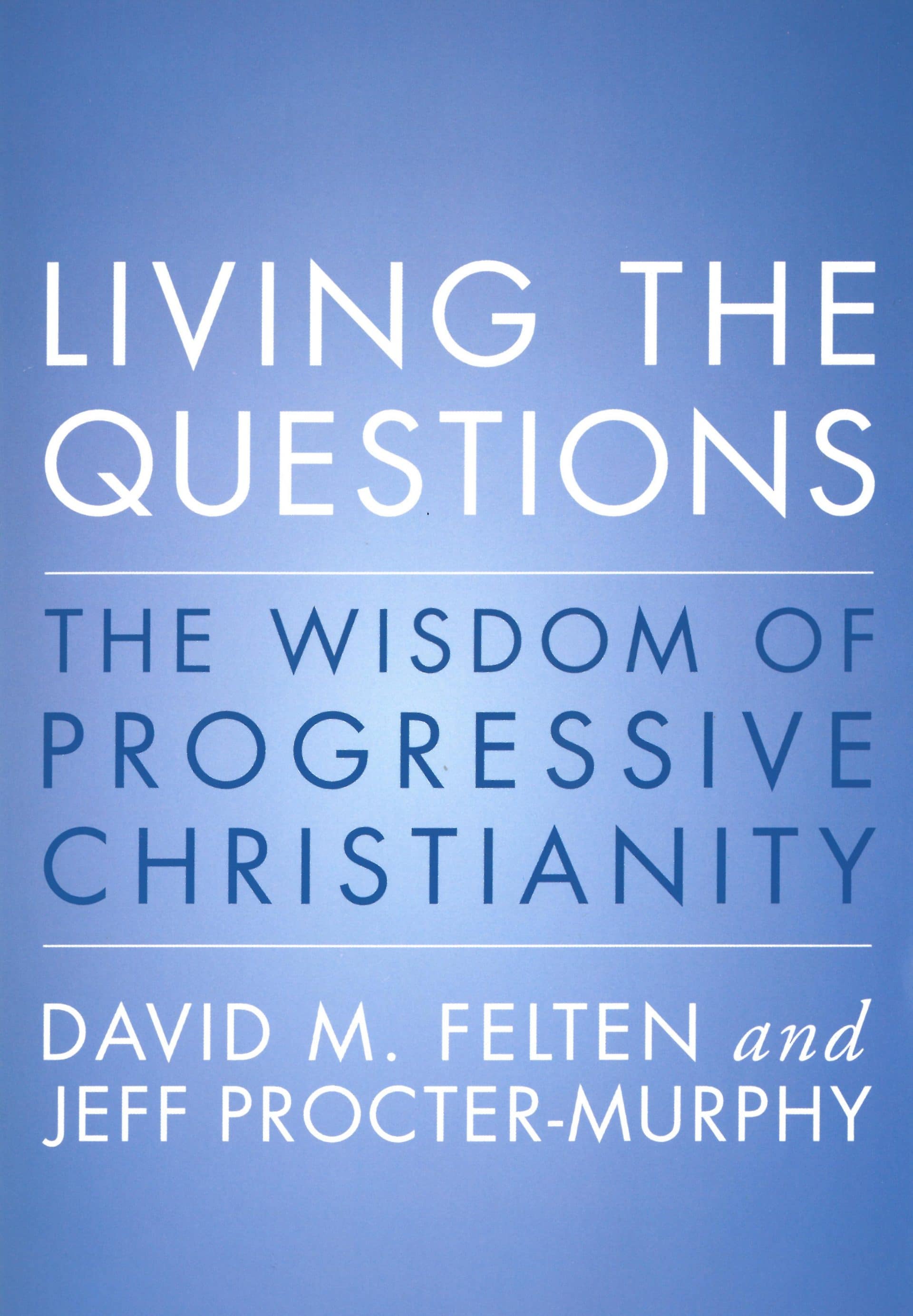 From "The Myth of Redemptive Violence" in
Living the Questions:
The Wisdom of Progressive Christianity
by David M. Felten and Jeff Procter-Murphy